Newsletter Update
Hey!
It's hard to believe that it's been over 5 months since I wrote a new post for this newsletter.
Over the past few months, I've struggled with carving out time to write consistently. However…I'm actively trying to work on that. There are a couple of longer-form pieces that I have been slowly chipping away at. Stay tuned!
Although I haven't been as active with this newsletter, I have still been putting out a ton of new content. On the off chance that you've missed anything, I wanted to use this as an opportunity to bring you up to speed:
Creator Economics
I started a podcast with my good friend, Reed, where we cover a wide range of topics in the content creator space. Reed is the CEO of Night Media, where he manages some of the biggest creators in the world, such as MrBeast, Preston, Unspeakable, ZHC, etc.
We already have 5 episodes out on YouTube, Spotify, Apple, etc.
We will have our first guest on Wednesday, and I couldn't be more excited!
If you're interested in staying up to date with the podcast, I highly recommend subscribing to our YouTube channel.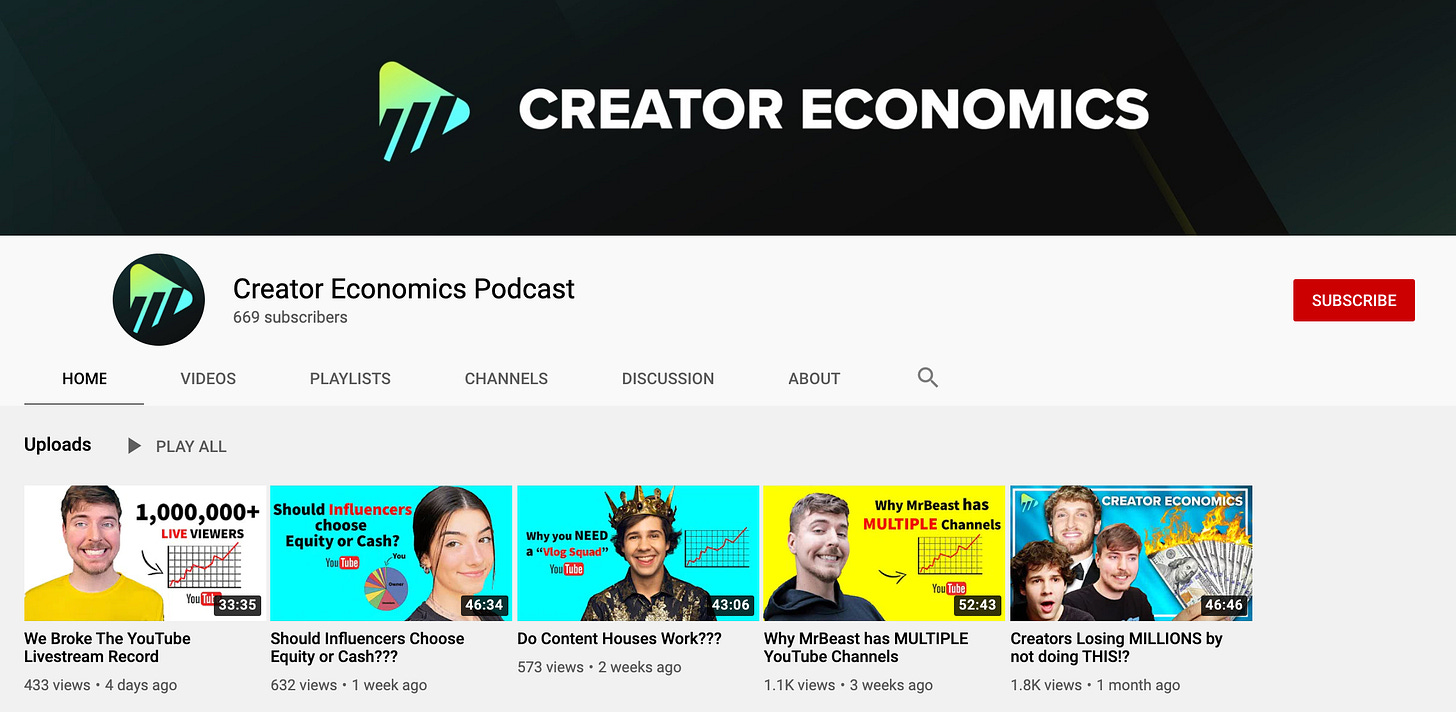 New Website
After launching this newsletter, I decided to re-create my personal site: blakeir.com I'm a big believer in learning in public, so a lot of the content on there is a transparent look into where I'm spending time and what I'm thinking about.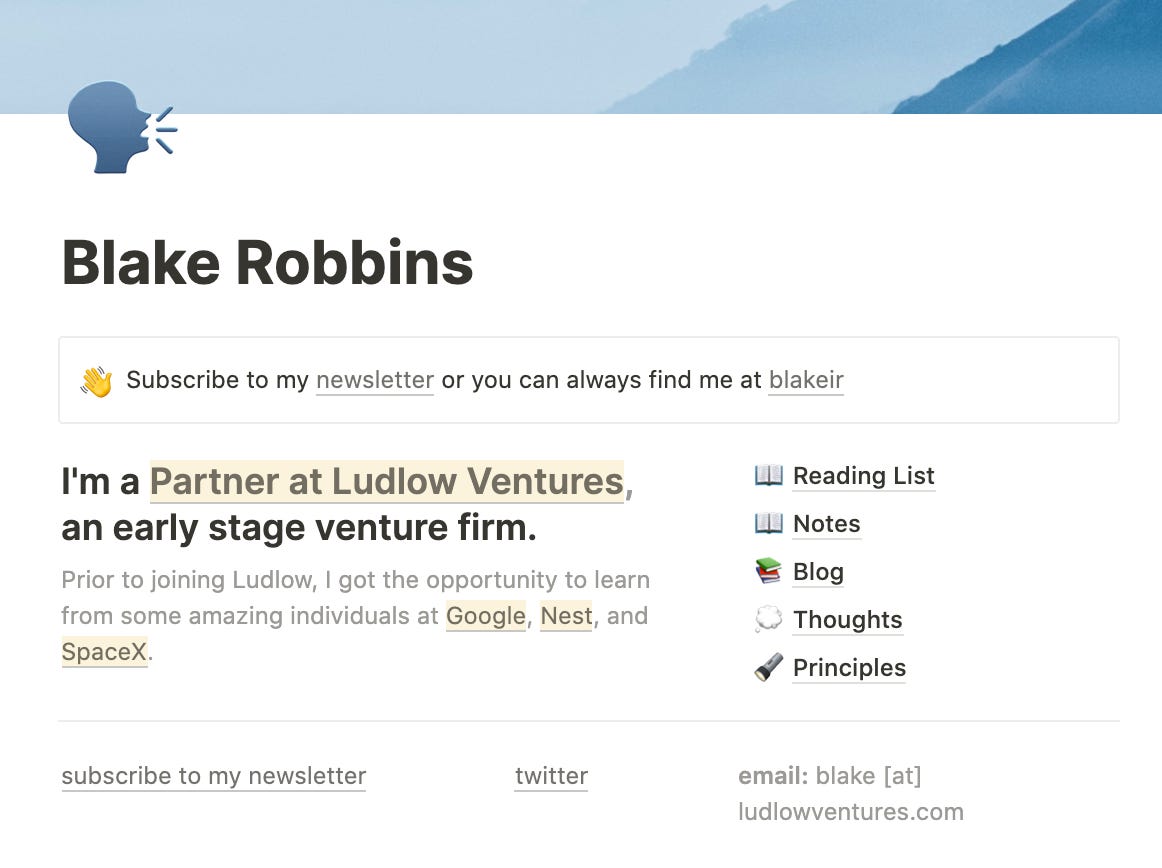 I recently created a "Reading List" tab where I post everything interesting that I've read in the past month. I plan to update this monthly!
---
If you've read this far, thanks! Have a great week!